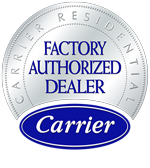 Preventative Maintenance Agreements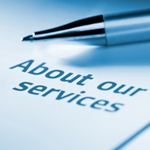 In an effort to make proper system maintenance fit into an ever changing economy, we have simplified our program to meet your needs. Due to today's rising utility expenses, your equipment needs to be operating at its peak performance in order to get its designed efficiency.
With this price reduction we are now offering, the expense of ONE unexpected service call will likely surpass your annual agreement cost. You will have the assurance of being serviced by a technician experienced with all major brand equipment.
Let the Experts at Accu-Rite Services, Inc. Be Your Service Provider
Benefits Include:

TWO SEASONAL INSPECTIONS PER YEAR

Each Inspection will include the following:

Checking refrigerant (Freon) pressures
Capacitor tolerances for failure prevention
Blower/Fan/Compressor amperage draw
Inspection of the lower gas heat exchanger
Proper operation of defrost controls
Checking outdoor coil condition
Testing of gas ignition safety controls
Service of condensate drain and trap
Carbon monoxide testing
Changing return air filters (owner's responsibility)*
*Filters may be provided for an additional cost if size information is provided.
PRIORITY CUSTOMER STATUS
10% DISCOUNT ON INCURRED INSPECTION REPAIRS AND EMERGENCY SERVICE CALLS.
THE ASSURANCE OF A PROPERLY MAINTAINED HEATING & COOLING SYSTEM
Click Here to view our Preventative Maintenance Agreement details.